Tropical Leaves Duvet Cover & Sheet Set (Egyptian Cotton)
Product Overview

PRODUCT DETAILS

DIMENSIONS

Covid-19 Shipping Delays
Give your bedroom a new makeover this season by adding this beautiful-looking Tropical Leaves Duvet Cover for your bed!
With its high-quality Egyptian cotton material and breathtaking design, warm and fuzzy vibes will envelop you while you sleep. At the same time, the aesthetics will definitely make your bedroom pop in color.
BENEFITS OF EGYPTIAN COTTON:
BREATHABLE AND COMFORTABLE FABRIC: Egyptian cotton sheets are superior to other fabrics for their unparalleled comfort and breathability. What's more Egyptian cotton sheets have the natural ability of temperature control to minimize cold nights and make hot times bearable for a good night's sleep.
DURABLE AND LONG LASTING: Are you looking for a cover and sheet set that is worth every dollar you spend on? Look no more! The Egyptian cotton from our sheet set has long and thin fiber that is stronger than any fabric known, without the stiffness, of course. Plus, our unique and professional craftsmanship guarantees proper thread count for a more durable sheet.
SOFT AND IRRESISTIBLE: Egyptian cotton, superior to other fabrics, is famous for its defining soft and luxurious feel. What's more, Egyptian cotton becomes more delicate and more irresistible the more you use it.
HYPOALLERGENIC AND SKIN-FRIENDLY: You don't have to worry about itching and allergies that can irritate your skin because of your sheets' fabric. Egyptian cotton is guaranteed hypoallergenic that retains its softness for a long time. Our sheets are the best choice for people with sensitive skin. Plus, if you're suffering from dust allergies, our sheets don't produce lint or pill, assuring you of a good night's sleep. with sensitive skin.
What's Included?
4 Pieces Set Includes:
1 Duvet Cover
1 Bed sheet of your choice or both.
2 Pillow Covers
6 Pieces Set Includes:
1 Duvet Cover
1 Bed sheet of your choice or both.
4 Pillow Covers
Our Guarantee:
Tracking number for every order
Safe payments via Credit/Debit Card or Sezzle.
24/7 assistance support@forhabitat.com
No hidden fees!
30 days, Hassle-free returns!
Thread Count: 6

00TC

Zipper Closure
Pattern:

Printed

Pattern Type:

 Tropical Flowers

Technics: 

Tribute Silk

Fabric Count: 

60
Note:
The duvet cover set does not include any filling or pillow filling. 
Washing Instructions:
Machine wash in warm and tumble dry on low, do not bleach. When machine drying, never dry at high temperatures. If your dryer is adjustable, use the medium fan and spin speed. For bed linens it is important to remove from dryer before completely dry, gently fold then iron, if needed. Egyptian Cotton tends to soften up with washing, so allow the sheets a few washes to experience the silky softness.
FLAT BED SHEET STYLE
Queen size 
Duvet Cover: 79 x 91 inches (200 x 231 cm)
Flat bed sheet: 96 x 98 inches (244 x 249 cm)
Pillowcases: 19 x 30 inches (48 x 46 cm)
King size 
Duvet Cover: 104 x 90  inches (264 x 228 cm)
Flat bed sheet: 98 x 106 inches (249 x 269 cm)
Pillowcases: 20 x 36 inches (50 x 91 cm)
FITTED BED SHEET STYLE
Queen size
Duvet Cover: 79 x 91 inches  (200 x 231 cm)
Fitted bed sheet: 59 x 79 + 9.8 inches (150 x 200 + 25 cm)
Pillowcases: 19 x 30 inches (48 x 46 cm)
King size 
Duvet Cover: 104 x 90 inches (264 x 228 cm)
Fitted bed sheet: 77 x 81 + 15 inches (195 x 205 + 38 cm)
Pillowcases: 19 x 36 inches (50 x 91 cm)
Please note, that due to COVID-19, many shipping companies are prioritizing the shipments and receiving of emergency and necessary medical equipment. This could mean that your package maybe withheld with the shipping company for an extended period of time which would lead to longer wait times and delays. We hope you understand, as this is something completely out of our control.
In normal situation orders processed in the US will take 5-15 business days to arrive. For international orders, it can take between 12-25 business days for your product to arrive, depending on where you live.
Please also note that if your purchased item is on pre-order, it may take longer to arrive at your doorsteps due to manufacturing delays. Most pre-ordered products will take about 45 business days to ship.
Customer Reviews
05/17/2021
Sorinda D.

Canada
Nice Set
My duvet set arrived quickly and shipping was quite reasonable. This is a gorgeous set and the fabric is like butter. Would have given 5 stars except my fitted sheet ripped in the corner seam after only 1 wash. Otherwise, beautiful product.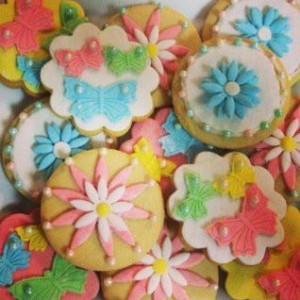 DJ
04/27/2021
Diana J.

Australia
Perfect
I ordered this (I'm in Australia) delivery was pretty quick and it's absolutely Devine , the sheets, pillow cases and cover are everything I had hoped. Highly recommended!
02/16/2021
Angie D.

Australia
Looks as good as it feels.
Just beautiful . Really lifts the room and is a top quality bedroom set.
02/03/2021
Lia

United States
Elegant and bright!
This is so pretty! I kept going back to look at this, I'm definitely happy I decided to make the purchase! It was well worth it!
01/06/2021
Victoria S.

United States
Best Purchase
Really good quality bedding and had a great first night's sleep with it. Good value with sheet and pillowcases included. Really soft feel. Lovely! Impressed for my first purchase